Index
Disclaimer
Hours of Operation
Mom's Nook
Blog
Forum
Link Exchange
Directories
WAH Directory
Business Opportunities
At Home Mall
Kid's Corner
Kid's Links
Fun Activities
Advertising
Advertise with Us
Link to Us
About Us
Our Projects
Newsletter
Contact Us

______
As Moms, we're always looking for new and creative ways to keep our kids going, learning something, and busy!

From outside resources, we have the following suggestions for you. Remember to come back and check this page often. As new ideas hits us or new ideas are found, we'll continue to share them with you.

Have an idea for a activity? Something different or unique? Contact us and let us know!

Tug-of-War: 18 months to 3 Years

A game that is often of concern for parents, can now be played the fun and careful way with Moms and Dads!

Tug of war will help your child develop a strong grasp, gain strength in her/his arms and shoulders, and gain better balance. She'll/He'll also learn endurance, follow-through, and the important of not giving up!
Let your child hold a length of the rope or ribbon that's at least three feet long.


Show your child how to stand with her feet apart for balance.


Pull gently on one end.


Let your child pull and lead you around at first, to build her confidence.


You can tug using one hand, but your child will feel better if you appear to work as hard at this as she does, so use both hands.


When you tug harder, be careful to not topple her off her feet.


Make sure you've moved any sharp furniture out of the way and that there aren't any toys in the tug-of-war area that could hurt your child if she suddenly lets go.


With older kids, use stronger and stronger tugs so they can build strength.
Kickball: 1 to 3 Years
Kickball is the perfect game for a warm beautiful day outside. Of course, a good way to work out energy inside the house as well for the cold wet days of the winter.

Kickball is a great way to practice gross motor skills, balance, timing, and concentration.
If your child is younger than 2, provide support by either standing behind him or standing him against the wall.


Place a soft ball against his/her foot and encourage him to kick it.


Gradually place the ball farther away from his foot.


If your toddler is 2 or older, set up a mini obstacle course with soft toys or empty shoe boxes, and help him move the ball around the objects.
You Rock: Newborn to 3 Years
Take your babe for a spin around the dance floor. From calming a fussy baby to getting a toddler excited about movement, this is great for children of all ages!

When you're dancing with your child, you're introducing them to rhythm, and helping to build coordination.
Put on a favorite CD or radio station. Mix it up! Play salsa, reggae, rock, and even classical.


Pick up your baby and dance around the room. (Softer more rocking motion for babies under 1 year). For your toddler, add a flying twirl or two for thrill.


Get creative! Serenade each other, please a little air guitar, or make up a funky dance step.


Play follow the leader. Copy your child's moves as they dance around the room, then switch so she has to do what you do!
Sometimes, the most exciting thing for children can be activities they do on their own that will promote learning, strength, and a wealth of qualities. Here's some suggestions we like: (click on the name to visit the website!)
Wobble Deck
The Wobble Deck is an Indoor/Outdoor Electronic Balance Board! Play 3 multi level balance games: Memory Match, Speed Play and Freestyle. Great for the mind and body. Improves sound and color recognition, reaction and reflexes, and fitness and coordination. -- Ages 5+
Zome Pioneer Kit
The Pioneer Kit is great for people who have never experienced Zome System. Builds the simplest models, from a "squashed" icosahedron, to a house, a flower, or a mathematically correct shadow of a 4-D cube. -- Ages 6+ ('95 Parenting Magazine Best Toy of the Year)
Tumbling Mat
The benefits are obvious and we love it! -- Ages 18mo+
Jungle Toss
The perfect game for the entire family. Awesome for a great day out of the park or a rained in day inside -- Ages 3 & Up
Hopscotch
Build skill and balance, indoors or out. -- Ages 3+
Giant Floor Puzzle
These awesome round mats are also soft floor puzzles waiting to build your child's imagination. -- Ages 0+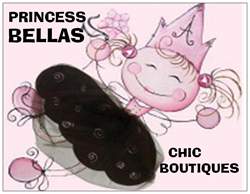 More on: bfir5wcycgock88s and spkey
Fastest FTPS and FTPS on the planet Go FTP FREE