Index
Disclaimer
Hours of Operation
Mom's Nook
Blog
Forum
Link Exchange
Directories
WAH Directory
Business Opportunities
At Home Mall
Kid's Corner
Kid's Links
Fun Activities
Advertising
Advertise with Us
Link to Us
About Us
Our Projects
Newsletter
Contact Us

______
Welcome!! You've come to the best spot on the web for all stay at home moms (SAHM) and work at moms (WAHM)! Within our site you'll find everything from great activities to do with your children, pregnancy information, freebies, and info for busy moms.
Please feel free to check out the newest additions to our family http://athomedirectory.com and http://directsalespages.com - great sites for listing your work at home business.

We'll also share with you our own personal recipes to help you get through meals faster. Time is precious, let's spend it doing only the most enjoyable things.

Looking for new and exciting places to visit on the web with your children? Head on over and visit our kid's corner and activities for kids!

And we won't forget to mention our Mom's Links as well. With everything for fun places for you to visit to websites that will allow you to get the pampering that you deserve!

We have do it yourself tips for your home, coupon codes to save bundles of money in your online shopping and so much more, just for Mommy!

If you're looking to start yourself a business from home, take a moment to browse through our work at home (WAH) Directory. See if a business has something to offer you and you're family. Or, support your fellow stay at home and work at home Mom's by shopping with them.

Run a work at home WAHM business? Don't forget to get listed in our directory or check out our super low prices on advertising on our website!

Care to see something specific? You know best what is useful information to you and what we can help you find, and in most cases it will be helpful to someone else as well. So, please do not hesitate to contact us and let us know!

Last but not least, our newsletter offers exclusive discounts and useful information to our visitors for all of the RDM Companies LLC, websites. Be sure to join!

Thanks for visiting, we hope that you enjoy your stay!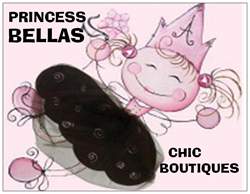 More on: bfir5wcycgock88s and spkey
Fastest FTPS and FTPS on the planet Go FTP FREE