Index
Disclaimer
Hours of Operation
Mom's Nook
Blog
Forum
Link Exchange
Directories
WAH Directory
Business Opportunities
At Home Mall
Kid's Corner
Kid's Links
Fun Activities
Advertising
Advertise with Us
Link to Us
About Us
Our Projects
Newsletter
Contact Us

______
We've hunted down and accepted for placement here only the best links we believe will be useful to kids of all ages.

---
Is your website safe for kids? CLICK HERE to list your site or FREE!

Reciprocal text link and/or banner is required to be listed.
---
Big Idea
The official Veggie Tales website.
Dosity
Fun worksheets for grades K-8.
FunSchool
Fun and education games and activities for children.
Inflatable bouncers
Inflatable Slides and Bouncers. Combos, Jumpers and Sports inflatables. We ship worldwide.
Great Puzzles
greatpuzzleshop.com offers extremely unique 3D puzzles, children's puzzles, games, peg puzzles, FREE SHIPPING, excellent customer service, 24 / 7 phone and order support, and great prices on everything!

Kid Printables
Free printable fun for kids.
Hip and Little
The Children's Boutique at Hip and Little specializes in cute baby things, hard to find gifts and many handmade children's items. Offering big style for little ones!
Kreationz 4 Kidz
Unique gifts and room decor for kids of all ages. You won't find these anywhere else!
Mid Day Snack
Shopping, Information, Resources on Home Schooling
Perfect Party by Cody
A Perfect Party sells party supplies for all ages and events. Online ordering with fast delivery. Helping moms plan the next party by coordinating Perfect Party Packs right down to the candles!
SimplyFUN
The philosopher Plato said, "You can discover more about a person in an hour of play than in a year of conversation." We invite you to rediscover the people in your life and together take time to celebrate the importance of play each and every day.
Story Place
The children's digital library.
Stuff A Friend
Stuff a friend fun page.
Towel Buddies
Adorable Hooded Towel Critters and more for Babies and Kids. TowelBuddies make great gifts for baby showers or any time gifts for new babies, toddlers and preschoolers
Up to Ten
Games for different age groups.
Exchange Kid's Links With Us!
We'd love to trade links with other sites who offer education and fun entertainment for children of all ages! Please understand that to be listed here you must be a relevant and safe site for kids! Additionally, we'll verify that you've linked with text or banner back to At Home Mommy at http://www.athomemommy.com before your site is listed here. Banner and text links may be found by clicking here.
Care to exchange? Please complete the form below!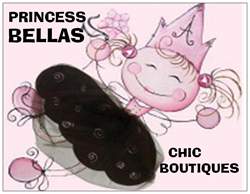 More on: bfir5wcycgock88s and spkey
Fastest FTPS and FTPS on the planet Go FTP FREE